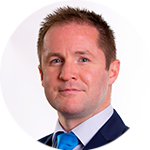 Dáire Ferguson, CEO AvaTrade
Mr. Ferguson masuk ke AvaTrade setelah menjabat sebagai Manajer Perbendaharaan Senior Eropa & dan Asia di Bristol Myers Squibb, sebuah perusahaan farmasi terkemuka di dunia. Sebelum itu, dia menjabat sebagai Kepala Valas Korporat untuk grup manajemen perbankan dan aset spesialis internasional di London & Dublin. Dia bergabung dengan AvaTrade pada tahun 2008 sebagai Direktur Perdagangan & Manajemen Risiko. Tn. Ferguson mempunyai gelar dalam bidang Komputer dan Bisnis dari University College Dublin, Irlandia, dan dari Lindenwood University, Missouri, AS.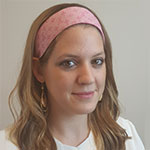 Sari Hemmendinger, CFO
Ny. Hemmendinger bergabung dengan AvaTrade setelah berkarier sebagai Manajer Senior di PwC, salah satu dari 5 perusahaan CPA besar berskala global. Dia bergabung dengan AvaTrade pada tahun 2015 sebagai Manajer Keuangan.
Ny. Hemmendinger memiliki gelar LLM di bidang Hukum, B.A di bidang Akuntansi dan Sistem Informasi, serta Sertifikasi Akuntansi (CPA).
[/vc_column]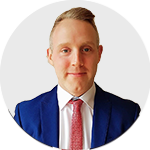 Turlough McIntyre, VP Manajemen Risiko
Tn. McIntyre berpengalaman lebih dari 9 tahun dalam pasar keuangan. Dia bergabung dengan AvaTrade pada tahun 2011 setelah memegang jabatan di Allied Irish Bank dan sebuah firma akuntansi besar di Irlandia. Tn. McIntyre mempunyai gelar di bidang Matematika Subjek Tunggal dari National University of Ireland, Maynooth, Master of Science di bidang Pasar Keuangan dan Modal dari from Dublin City University,
serta Master of Arts di bidang Matematika dari National University of Ireland, Galway.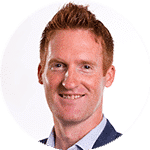 Ian Webb, VP Compliance
Tn. Webb berpengalaman lebih dari 15 tahun dalam bidang kepatuhan dengan pekerjaannya dalam industri layanan keuangan. Sebelum bergabung dengan AvaTrade, dia mengabdi selama 10 tahun di Citco Bank Nederland N.V, sebagai Kepala Bidang Kepatuhan dan MLRO. Dia memulai kariernya di Deutsche Bank. Tn. Webb adalah anggota dari Asosiasi Spesialis Anti-Pencucian Uang Besertifikat (ACAMS). Dia juga bergelar diploma dalam bidang Kepatuhan dari The Irish Institute of Banking dan Peraturan Keuangan dari National College of Ireland.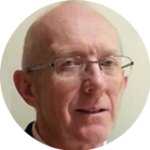 Peadar O'Shea, Direktur Non-Eksekutif
Tn. O'Shea, mantan Direktur Pelaksana di Morgan Stanley di London ini adalah seorang pengusaha dan investor. Dia menjalani karier profesionalnya di jantung pasar modal global, mengawali karier di Central Bank of Ireland dan terakhir sebagai Direktur Pelaksana di Kantor Morgan Stanley di London. Dia juga masuk dalam Grup Strategi Investasi Global Morgan Stanley, secara berkala menulis untuk publikasi penelitian investasi perusahaan. Tn. O'Shea saat ini menjabat sebagai direktur penasihat untuk perusahaan dana lindung nilai terkemuka serta memegang beberapa jabatan anggota dewan penasihat dan penasihat senior.